Para versión en Español oprima AQUÍ


The Institute of Puerto Rican Culture honored me (Luciano Quiñones - creator and webmaster of "El Hogar de la Danza Puertorriqueña") by dedicating me its XXXII National Danza Week, celebrated during May 10-16 2004, for my trajectory as a composer. We present here an account and photos of some of the activities held during that week.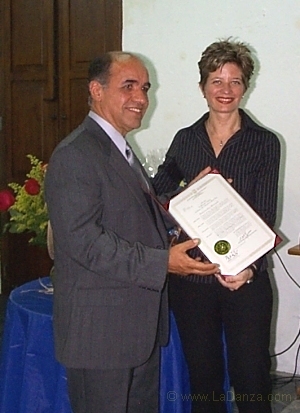 Miss Brenda Hopkins, Director of the Music Department of the Institute of Puerto Rican Culture, hands Luciano the document emitted by the Office of the Governor to officialize the celebration of the National Danza Week that this year is dedicated to this composer.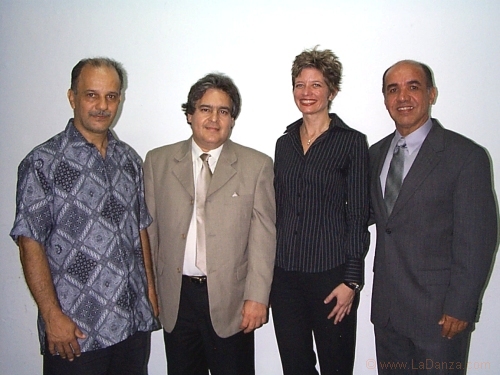 In the inaugural acts they played the winning danzas of this years Institute of Culture's contest. In this photo you can see the winning composers beside Miss Brenda Hopkins. From left to right: Raúl Rodríguez (Third prize - Danza: Cherub), Víctor Meléndez Donhert (First prize - Danza: The Dance of the Coquí), Miss Hopkins, and Luciano Quiñones (Second prize - Danza: Playing with my Little Grandson).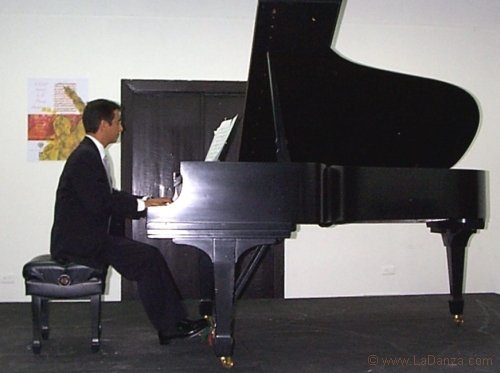 Pianist Erwin Solivan played a selection of danzas from Luciano Quiñones and other authors for the public in attendance.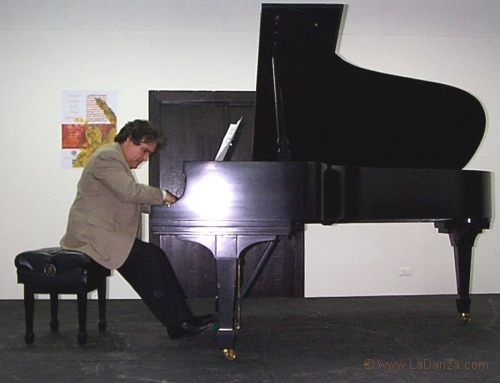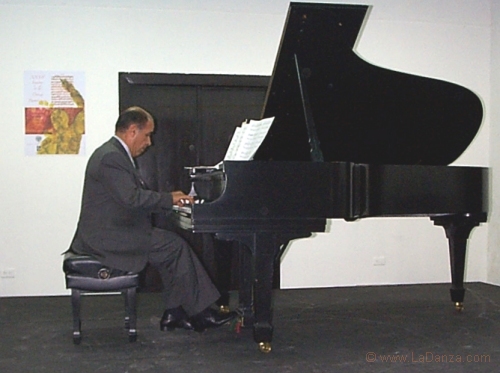 Víctor Meléndez and Luciano Quiñones personally played their winning danzas.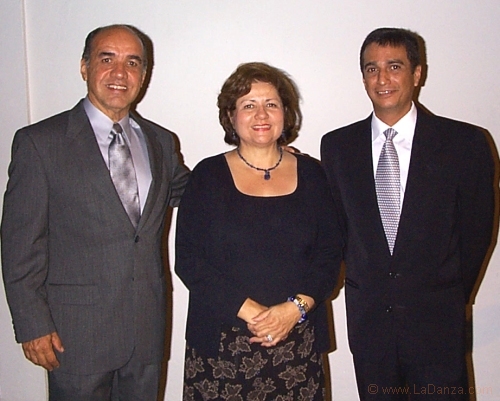 Luciano Quiñones and pianist Erwin Solivan with Mariana Rosas from the Department of Music of the Institute. She was in charge of the organization of this activity.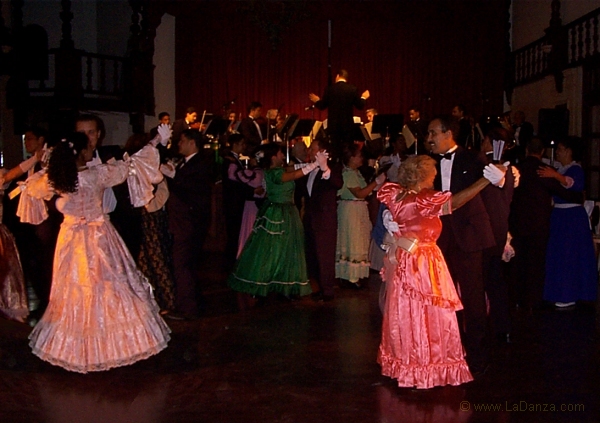 During the second day of activities a danceable concert was held at the Room of the Mirrors in beautiful Casa de España in Viejo San Juan (House of Spain in Old San Juan). The participants were: "La Lira" Orchestra under the direction of Maestro Cucco Peña and the danza group of Doña Rafaela Balladares and the danza group from the Municipality of Ponce. The ladies wore very elegant dresses in the style used by our ancestors in the dances of that epoch.

There were many other activities during this week, to which I couldn't attend due to the distance and time. On Wednesday there was a concert by the National Band at the Museum of Puerto Rican Music in Ponce. On Saturday there was a guitar concert by Maestro Federico A. Cordero in the Recitals Hall of the "Nuestra Señora de Lourdes" Church, and a student's recital at the Free School of Music in San Juan. The activities concluded on Sunday, May 16th. (Morel's birthdate) with a contest of costumes and Danza dancing at the "Teatro La Perla" in Ponce.