Activities Danza Week 2008

Para versión en Español clickée AQUÍ

Friday, May 16
Awards Ceremony
Danza Composition Contest
Francisco Arriví Theater - Santurce, PR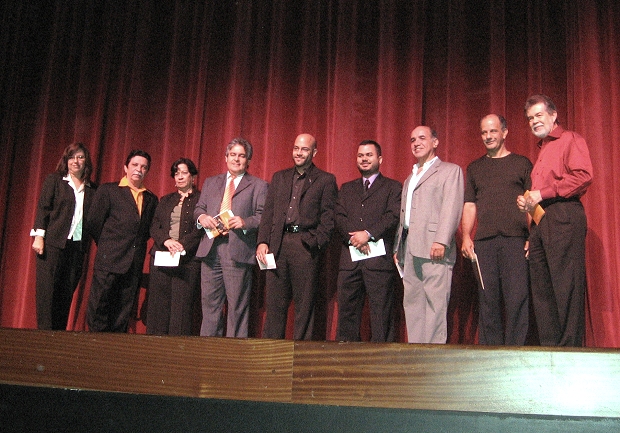 From Left to Right: Prof. Ruth Silva (Director of the ICP's Music Dept.), the parents of the winner in the instrumental danza category - Matthew Ayala Román; Víctor Meléndez, winner of the Contemporary Danza Prize; next are the winners of the traditional danza category: Javier Rodríguez Curet, fist prize; Luis F. Rodríguez, second prize; Luciano Quiñones, third prize; and Raúl Rodríguez, honorary mention, followed by Dr. José Luis Vega, Executive Director of the Instituto de Cultura Puertorriqueña.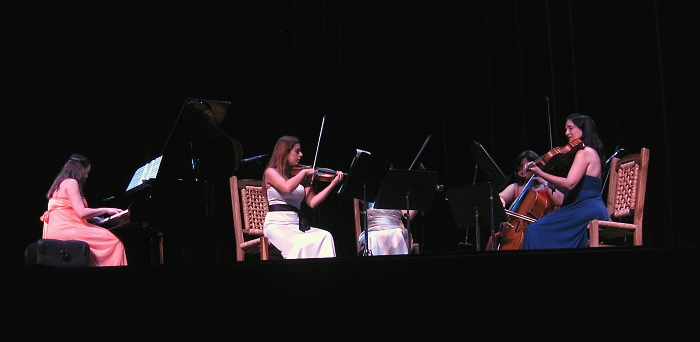 All the winning compositions were played, and a nice danza recital was offered by pianist Liuba Pupo Ortega, the Guanina String Quartet and soprano Melliangee Pérez.
Saturday May 17
Danzas' Concert
Guanina String Quarted and soprano Melliangee Pérez
Centro Cultural - Ponce, PR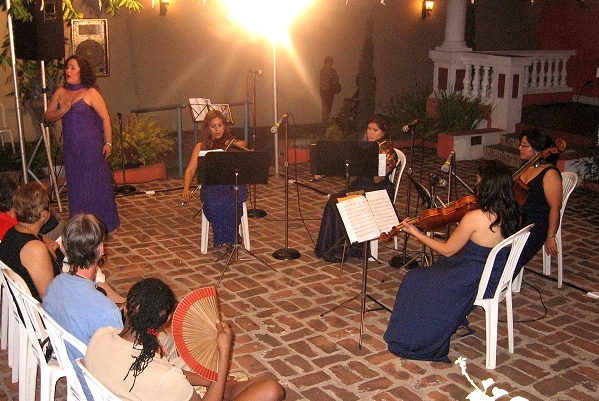 The excellent Guanina String Quarted offered a varied program of danzas. Soprano Melliangee Pérez joined them several times to perform some danzas. That evening was the premiere of an arrangement for strings and voice of Luciano Quiñones danza "El Abanico" which was very well received by the public. Mr. Quiñones was also the master of ceremonies, offering interesting facts about the history of the danza, its composers and about every piece the musicians played.
The members of the Guanina String Quartet are: Leticia (First Violín), Sandra Rodríguez (Second Violín), Marta Hernández (Viola), and Sheila Ortiz (cello). They are available for social or cultural activities at (787) 432-7961.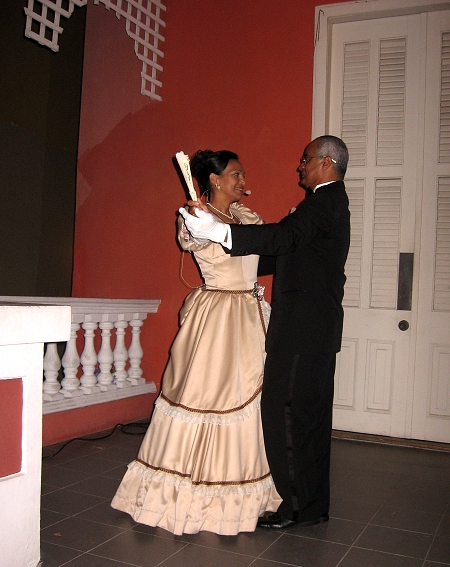 This elegant husband and wife couple - Ramón and Lourdes Rivera Cáliz - offered a demonstration on dancing the danza.
Sunday May 18
Concert and Danza dancing Contest
Municipal Band
La Perla Theater- Ponce, PR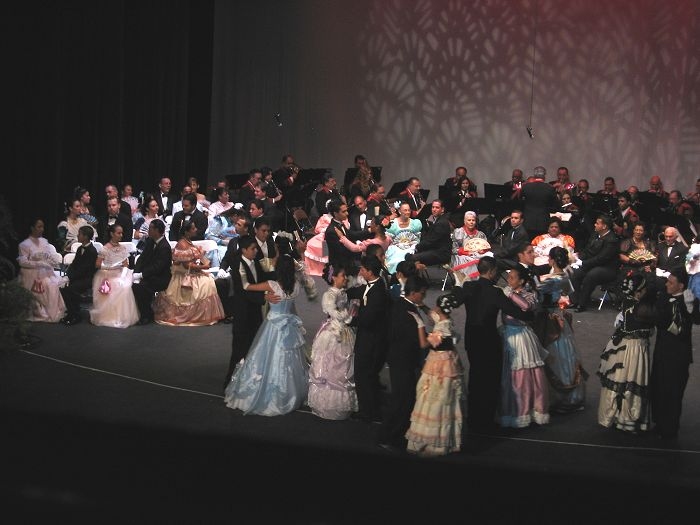 The danza dancing contest was the closing activity for the Danza Week. It was held in the recently remodeled La Perla Theater in Ponce. The excellent Municipal Band, under the direction of Prof. Rubén Colón Tarrats, offered a delightful danza's concert.